New Residents
Have you recently moved into Montgomery Village and would like to learn more about living in a planned community with all its services and amenities? Register for a free user account for all your homeowner and property information:
Register for a free user account
Would you like to get to know some of your neighbors?
Plan to attend the New Resident Welcome Reception, sponsored by MVF. Held once a year, usually in November, the welcome reception is an opportunity for new residents to hear a brief presentation about living in Montgomery Village and meet MVF staff, area business representatives, community service organization representatives, elected officials, neighbors and other members of the community.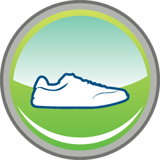 What is there to do in Montgomery Village?
Recreation opportunities for residents of all ages.
Learn More