Montgomery Blue Notes Jazz Ensemble
The Montgomery Blue Notes is a jazz inspired ensemble that flourishes under the direction of Tim Dawson. Whether the focus is traditional or contemporary big band jazz music, Latin or funk, you're invited to "Jump, Jive and Wail" with the Blue Notes. The emphasis is on challenging but fun charts. Improvisation is encouraged but not required. This is a fee-supported activity. The group is available to perform at various venues and events. Registration is required.
For more information, contact Tim Dawson, Director. To register, call 301-948-0110.
$40/Resident, $50/Non-resident
1004.602
Practices are held at the Stedwick Community Center on the 2nd, 3rd and 4th Tuesday of every month.
Set up/Warm up: 7 to 7:30 p.m.
Practice: 7:30 to 9:30 p.m.
Breakdown: 9:30 to 10 p.m.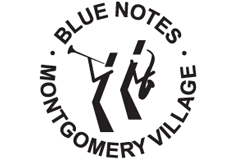 Upcoming Performances:
Winter Jazz Concert | Wednesday, Dec. 13 | 7 p.m. | North Creek Community Center