Pumpkin Race & Fall Festival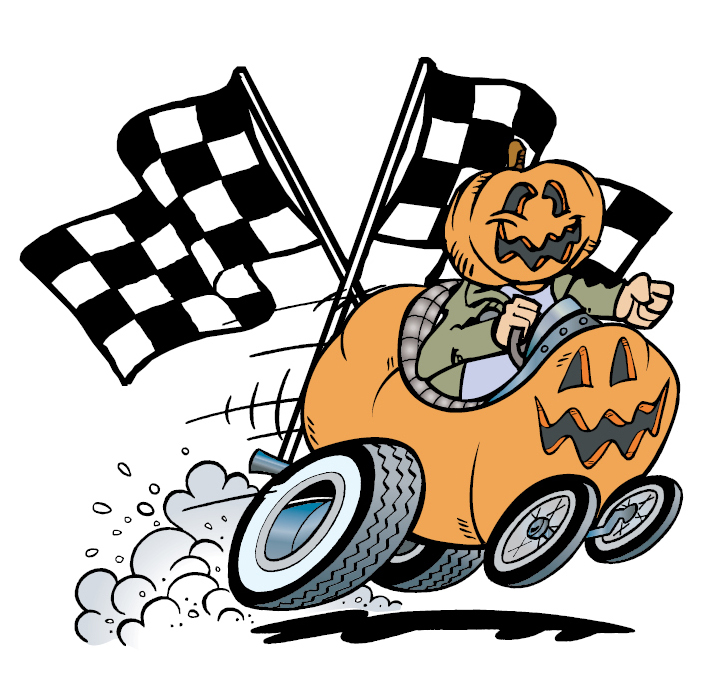 Saturday, Oct. 8, 2022
11 a.m. to 2:30 p.m.
North Creek Community Center
20215 Arrowhead Road
The Great Pumpkin Race is a unique side-by-side, single-elimination race featuring handcrafted, decorated pumpkin race cars, in a madcap, dramatic explosion of creative ingenuity. The referee rules the race, building excitement as registered pumpkin race car owners compete for the Pumpkin Race Championship Trophy.
Add wheels to your custom-decorated pumpkin and face off against friends, neighbors or family in single elimination race heats. Pumpkin racers may collide, veer off course or have the perfect run—whoever crosses the finish line first moves on!
The Pumpkin Races cap off the fall festival events, including live music, great food, and plenty of children's activities during this family-centered day.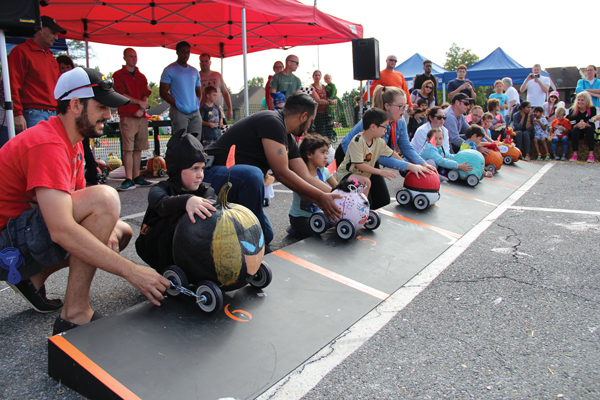 Simply attach wheels to a pumpkin ... well not quite. Pumpkins may not be attached to a prefabricated chassis (toy car, skateboard, etc.). Wheels must be fixed to axles which go all the way through the pumpkin. Decorate your pumpkin in whatever style you choose—awards will be given out for Best Decoration and Most Innovative Design, funniest, scariest, best disguised, best animal look-a-like, best cartoon character and best themed pumpkin racer and driver duo.
At the festival, test your race on the track before your heat. Take it to the Racer Garage for a tune up and have the pit crew help you adjust the wheels for optimum performance!
You can even bring your pumpkin to build at the festival! A limited quantity of Racer Kits will be available for purchase at the registration table.
Cheater pumpkins not allowed! The use of pyrotechnics, electronics or radio controls are prohibited, and known cheaters will face the "Hammer of Justice." The referee will pulverize all cheater pumpkins and eliminate them from competition.