Summer Camps/Programs
Montgomery Village Summer Camps provide area youth with a great summer experience,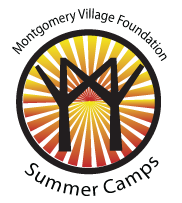 participating in exciting activities, arts and crafts, field trips and guest visitors. With convenient 1 or 2 week sessions, as well as extended hours, our camps also provide parents with peace of mind, knowing their kids are taken care of all day long. MVF Summer Camps offer a range of activities for children ages just under 4 to 12.
"Our family is very pleased with MV summer camp. My son was NEVER ready to leave when I picked him up. The staff was ALWAYS involved with the kids. They were fantastic!"
---
REGISTER EARLY: Camp costs will be increased by $20 per session 7 days BEFORE a camp session starts.
PLEASE NOTE: Camp forms must be filled out and returned to the MVF Office. Information can be entered into the forms electronically, but must either be saved and emailed or printed and turned into the MVF Office.
Camp forms that are not submitted at least 7 days before the start of the first session for which the participant is registered will be charged a $20 fee for accelerated paperwork processing per participant.
---
Camp Tiny Feet (ages 3 years, 9 months to 6½)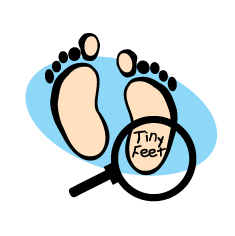 8:1 ratio • Full day • State & County Licensed • Special Events • Swim Time
Camp Tiny Feet provides an exciting opportunity for growth through friendship, fitness and exploration in a safe and secure environment. Each 2-week session will feature a variety of activities including themed games, crafts and plenty of outdoor play!
Camp also includes swim times, weather permitting, and exciting special performers! Campers are required to bring their own lunch and snack. For more information, contact the programming staff at 301-948-0110 or programstaff@mvf.org.
Camp meets:
Tuesday, June 20 through Friday, Aug. 25 (Five 2-week sessions)
9 a.m. to 4 p.m.
Whetstone Community Center
19140 Brooke Grove Court
2023 Camp Tiny Feet form packet
Sunny Day Camp (ages 6 to 12)
Sport and Splash Camp  (ages 6 to 12)
Arts and Crafts Camp (ages 6 to 12)
Montgomery Village Summer Club (ages 6 to 12) (FULL - Call to be put on the waitlist)
Counselor-in-Training (CIT) (ages 13 to 16)